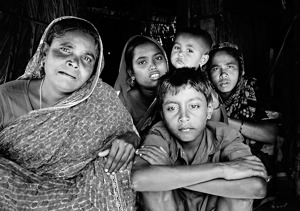 In August, I will have a meeting with Diakonia about an eventual exhibition with my pictures and Esther's films from Bangladesh. The picture to the right represents one of the families we met and who suffered hard from the cyclone Aila and also climate change. Diakonia operates a major campaign for climate justice and hopefully there will also be an exhibition about the climate change's major impact on the poor population in Bangladesh.

It is the rich countries that historically has caused rthe largest emissions of carbon dioxide and greenhouse gases. But it is in the poor countries that the consequences are the greatest. I hope the world's leaders take their responsibility and come up with a fair climate agreement. Perhaps an exhibition about the climate situation in Bangladesh can contribute to the impact work that Diakonia operates.
Läs hela inlägget »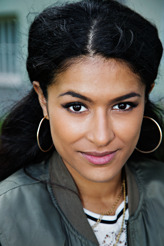 Long time, no see! This week I photographed the Hiphop singer Linda Pira where she grew up in Hässelby Strand. The picture will be on the cover of the next issue of Situation Stockholm, which will be released in late July.
I've never been a fan of Hiphop before the new wave of female hip hop artists took off. Artists like Linda Pira, Silvana Imam, Kumba, Cleo, Kristin Amparo and more have come a long way in recent years. Tough brides in a highly dominated music genre.

Linda Pira spoke about an adult world who betrayed when she needed the most help. Today she has taken revenge and shown that you can be successful even though nobody seems to believe in you. Read about Linda Pira in future issue of Situation Stockholm!



Läs hela inlägget »
jan selander » VÄSEN: "besökte rikstolvan fann väsen gillade formatet bilderna grep tag i mig mycket fi.."

Linda Åkesson » Interviewed by P4: "Intressant, det ska jag lyssna på. Tack för idag! "